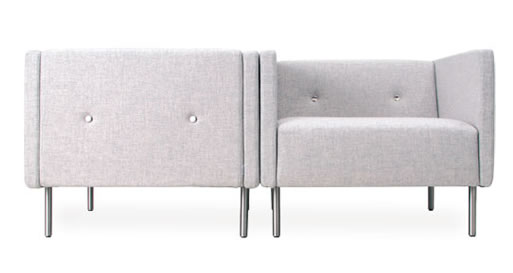 I love the slim arms on the Bottoni line by Marcel Wanders. It really adds an edge of sophistication.
For those of you unfamiliar with the Bottoni collection, the concept is that you can change the look of a piece by switching out "plaids" by attaching them to the buttons. Plaids can be attached to each model using Buttons and are available in 5 unique patterned fabrics.
The Bottoni collection is available in three different models: standard, slim and shelf. You can order each model in four different sizes.
24.4″ h | 35.8″ w | 33.8″ d
Tags: Marcel Wanders