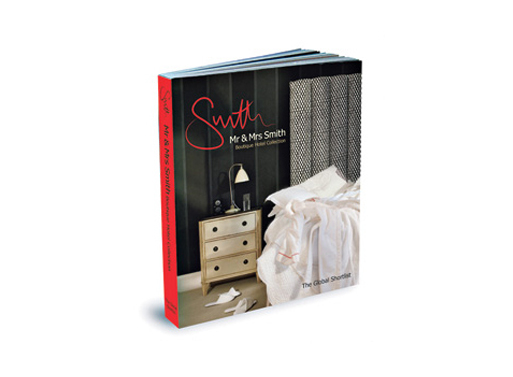 Man, I've got to tell you this book is the 'go-to' travel bible if you care about staying in hotels that have that extra special something. Mr & Mrs Smith, the boutique & luxury hotel specialists, have compiled 30 of their favorite hotels around the world with personal reviews from well-known names, various local knowledge, tips, and things 'worth getting out of bed for'. You'll get inside information from those in-the-know: which restaurant and bars to visit, what room to book, and some worthy sightseeing if you feel like stretching your legs. Each hand-picked hotel has a unique look and atmosphere that are more than easy on the eyes (i.e. gorgeous), so you'll be able to rest and relax in style.
You also get an exclusive free BlackSmith card inside the book, entitling you to a year's membership which will garner you upgrades, discounts, and extras (massages, bottles of wine, etc.) whenever you book online at mrandmrssmith.com.
$24.95, Buy it here.
Other Mr & Mrs Smith books available: European Cities, European Coast & Country, UK/Ireland, and UK/Ireland Volume 2.