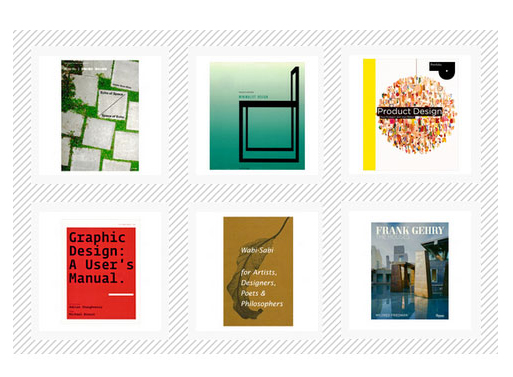 If you have any desire for a few more design/art books to flip through for inspiration, the Cooper-Hewitt Shop is offering 50% off all books. Enter 'BOOKS50%' at checkout.

Shown above:
Atelier Bow-wow: Echo of Space / Space of Echo, $45.00
Minimalist Design, $95.00
Graphic Design: A User's Manunal, $30.00
Wabi-Sabi: for Artists, Designers, Poets & Philosophers, $16.00
Product Design, $35.00
Frank Gehry: The Houses, $85.00
Not pictured, but completely worth $8: Rainbow Flipbook, $16.00
Available from
Cooper-Hewitt Shop
, 50% off.