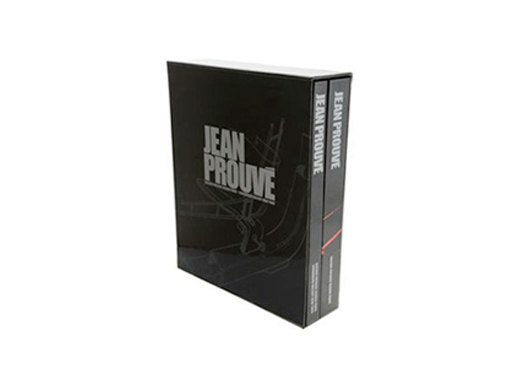 If you have as much of a crush on Prouvé as I do, then you'll appreciate these two links that'll save you mucho denero (the list price is $250.00).
Today the oeuvre of French architect and designer Jean Prouve is considered essential to the history of twentieth century design. Prouve's furniture designs were determined by the interior spaces the pieces would inhabit, and they developed in tandem with the Modernist principles of the "art of living" and "harmonious habitat" that were so characteristic of the time. This exquisitely produced and comprehensive volume, which was put together by Paris' Galerie Patrick Seguin and New York's Sonnabend Gallery–where Prouve was the subject of a critically-acclaimed 2003 solo exhibition–fills a hole in the existing scholarship, most of which focuses on Prouve's architecture. It includes a collection of interviews with collectors and design professionals, a detailed biography of Prouve by his daughter, Catherine Prouve, and essays by design historian Raymond Guidot and architecture historian Catherine Coley.
$175.00, Buy it here.
$155.25, Buy it here.
Tags: Jean Prouvé