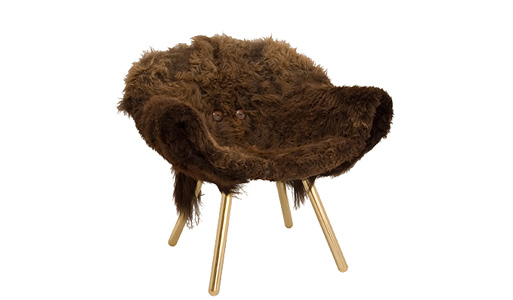 This is obviously* more of a 'hey, look at this' than a 'omg-this-will-make-your-life-better' post, though the description will have you believing otherwise.
Jason Miller creates something prehistoric in the woolly chair, a seat that that furniture will ponder and feel ancestrally drawn to. Seemingly upholstered by a mythical Beastie (the fur-like creature, of fairy origins, whose sole purpose is to comfort), it is decadent and playful, a Jason Miller standard.
Designer:Jason Miller
Bison Hide, Industrial felt, polyester, brass
30″ x 30″ x 30″
$7,998.00, Buy it here.
*see price
Tags: felt