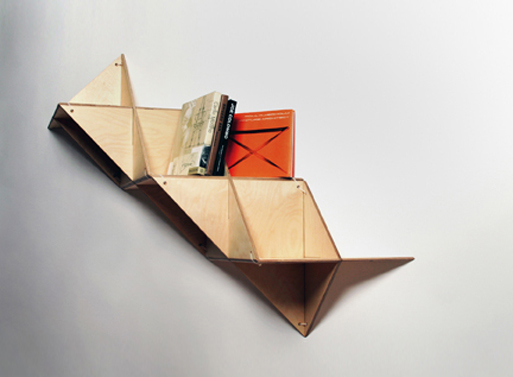 What the WHAT? This Triangle shelf is crazy good: made from Baltic birch plywood, it arrives in a set of 8 triangles that can be assembled with zipties in 5 different ways (instruction book included). Plus, it's now on sale. And, if you like the look of it, also be sure to check out the T.shelf table.

T.SHELF is made for each customer one at a time at J1studio, California.
Material : Baltic Birch Plywood, zipties
Finish : Non-toxic Urethane based
Size : 62″(H)x44″(W)x16″(D)
Weight : 18 lbs.
Available from
J1studio
, 400.00.