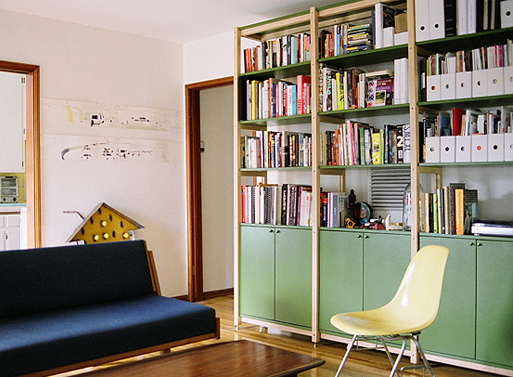 Do you remember Scout Regalia of garden box fame? Well, now they've introduced the first piece in their indoor furniture collection and it doesn't disappoint. The SR Bookcase is available as a 1, 2, or 3 bay system, which means you can customize it to fit whatever space you need and there's a whopping 210 paint colors and sealed wood options to choose from. Standing at 7′-8′ high with 5 shelves and 2 adjustable shelves within the base cabinets, I'd say it's sure to fit a fair share of books and such.
-Made of domestic hardwood and handcrafted in Los Angeles
-Each bookcase is hand finished with low gloss, non toxic wood sealers and paints.
-Adjustable stainless steel levelers on each leg.
-Cabinets are shipped fully assembled; some easy assembly required for the bookcase.
Pricing starts at ($2,300/ $3,350/ $4,350) for sealed wood option (not including shipping and handling)
Available from
Scout Regalia
, 2,300.00.