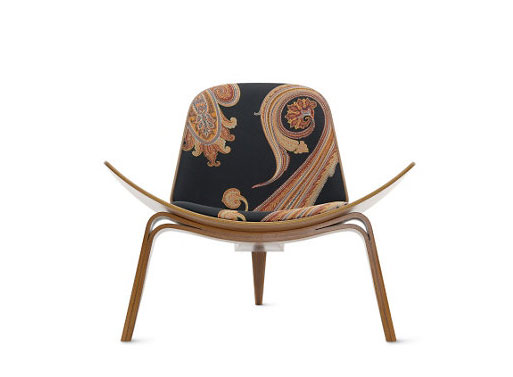 Whoa, Wegner's Shell Chair with Maharam fabric? Let's just adjust to this slowly and give our brains time to absorb something as sacrosanct as the Shell with something as bright and colorful as the Maharam options. I think we approve- and by 'we' I mean you and I and not the royal 'we'- don't we?

Dimensions: H 29.25″ W 36.25″ D 32.75″ Seat H 14″
Lots of fabrics available with different wood stains; the three shown above are the 'Massivepais. Wal', 'Alpstripe. Wal', and the 'Ditto.Beech'.
Available from
DWR
, 2,695.00 - 3,980.00.