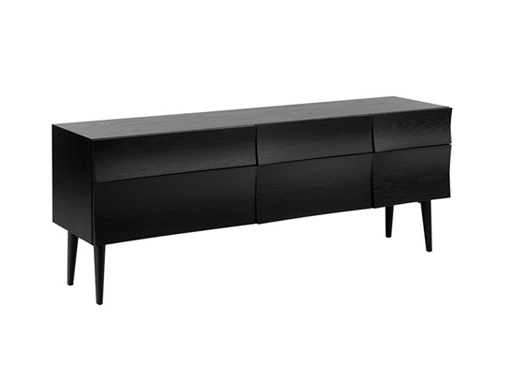 You might have seen the natural oak version, especially as we've posted it before, but the black finish of this Reflect Sideboard is, shall we say, hot. Designed by Søren Rose Studio for Muuto, each drawer front has corners that curve outwards, reflecting light and capturing our collective interest.

Manufacturer: Muuto
Design: Søren Rose Studio
Size: Length 70.4″, depth 15″, height 27″, leg height 10.6″
Material: Oak
Color: Black
Available from
Finnish Design Shop
, 3,762.00.