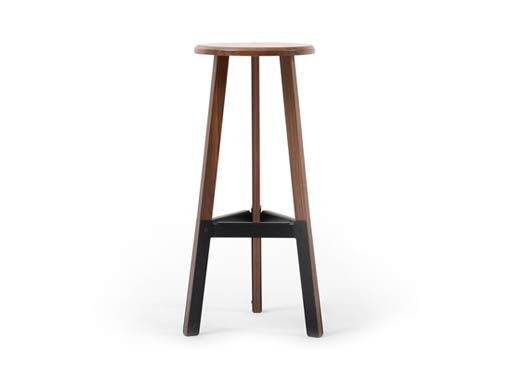 This Poet Stool by Misewell might be a tad expensive, but goodness, once you take a look at the construction, you begin to understand why. The three legs are connected to the seat by mortise and tenon joints, which, if you're not aware, is both a simple and strong joint that needs to be cut exactly to specification. Steel connects each leg, further strengthening the structure and providing a perfect ledge to rest your feet. Handmade and assembled in Milwaukee.


11 x 30"
25 lbs
Construction:
Stool top & legs: solid, locally harvested walnut,
handmade in Milwaukee.
Frame: powder coated, recycled steel,
formed in Minnesota.
Assembled in Milwaukee.
Available from
Misewell
, 620.00.