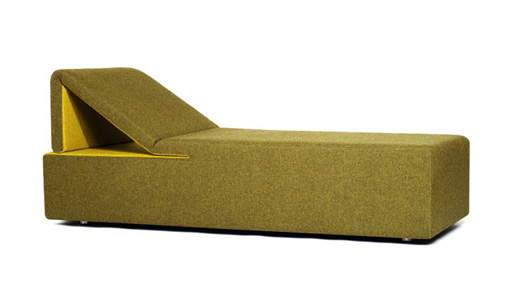 Minimal elegance, indeed. This chaise by Council Design is a sight for sore eyes (or head, as the case may be), looking like the perfect resting place after a long day's work. It's quite dear in price, though, really a shame for those of us without super thick wallets.
Designed by Khodi Feiz. The simple and beautiful conversion mechanism that takes Peel from vertical to horizontal is on display in this study in minimal elegance.
Material: 100% Wool.
Size: W 31.5 x H 16.75 x D 78.75 inches
$5,200.00
Available from
Council Design
, $5,200.00.