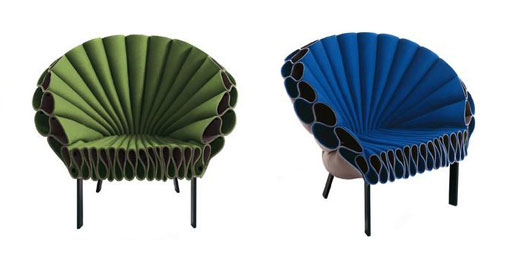 It's never a good sign when you have to call in order to get the price on a chair, but this one is worth highlighting despite its lack of available information. It's pretty new, so hopefully within the next week or two there will be a price posted.
Function meets poetry with this piece made entirely of a single sheet of felt wrapped over a metal base varnished in dark brown. A beautiful, comfortable and inviting chair.
dimensions: 43.25" x 35.5" x 17"seat height x 35.5"h
designed by dror, 2009 (this is the same designer who did the collection for Target posted a couple of days ago)
Price available upon request. Buy it here or here.
Tags: felt