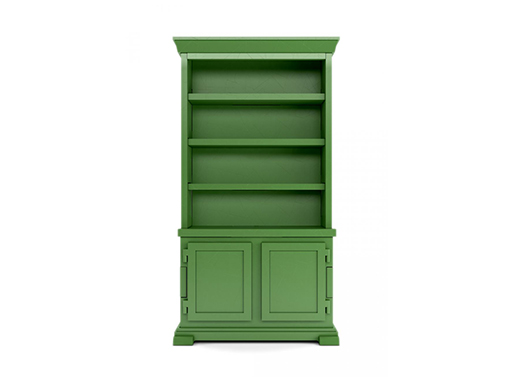 Primary colors might not be your thing, but you might want to reconsider when it comes to buying the next storage piece for your home, as Moooi has some new color options for their Paper Collection by Studio Job. If you're not familiar with the line, each piece is made entirely of paper, cardboard and papier-mâché, and possesses enough classic lines to regally nod at the past while thumbing its nose (so to speak) at it as well with its uncharacteristic materials and colors. The Paper Cabinet, shown above, has four shelves for book and media display, with two bottom panels more storage space.
The whole piece is easy to assemble yet requires no screws, nuts or bolts; this gives the cabinet a "seamless, light sensibility with loads of personality." Do be sure to take a look at the Paper Patchwork Cabinet (shown below) if you're a little more brave when choosing multiple colors in your home's scheme. There's also the Paper Cupboard in white (also below) for the less adventurous.



Paper Patchwork Cabinet, $5,072.00
Design by Studio Job, 2012.
By Moooi.
Material(s): Paper, Cardboard
Dimensions:
50.4″W X 24.2″D X 95.3″H
Concealed Storage: 35.4″H
-Flat pack furniture, easy assembly
-Wooden parts finished with wood veneer
-Dust with a dry microfiber cloth or feather duster
And, of course, the Paper Cupboard in white, $5,236.00.
Available from
YLighting
, 4,172.00.