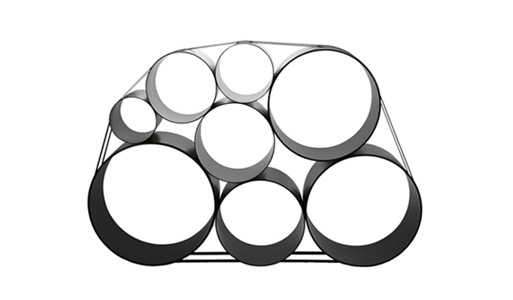 I think I love this.
PIL BREDAHL ON THE DESIGN: "The storage system is made for the modern nomad and inspired by the fact that we move more often in our lives than ever before. It can be separated and assembled very easily. It has a clear sculptural value and you can put it in the formations you like best. When it's not used for books, magazines, clothes, etc., It can lay on the floor, each ring inside the bigger ring creating a beautiful pattern."
Pil Bredahl for Muuto
Fiberglass
55″ x 44″ H x 12″ D
$1360.00, Buy it here.
Tags: Muuto