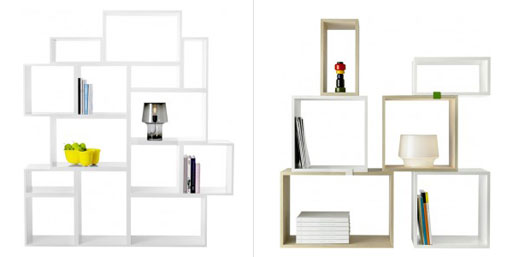 Apologies for the crazy price linkage on this shelf system, but it took a while to figure out who had the correct listings and for the best price, and apparently there's only one U.S. retailer (is that right?). The randomness possible with stacking blocks just can't be beat sometimes…you can buy however many you need and organize them however you want. I like the mixing of pine and white as well, with green clips(!).
Available in 3 sizes / building blocks:
Small: 218 x 436 x 350 mm, £75.00
Medium: 436 x 436 x 350 mm, £105.00
Large: 654 x 436 x 350 mm, £135.00
Buy it here.
or set of 3 for £315.00, Buy it here.
or Small only: $129.00, Buy it here.
Tags: Muuto