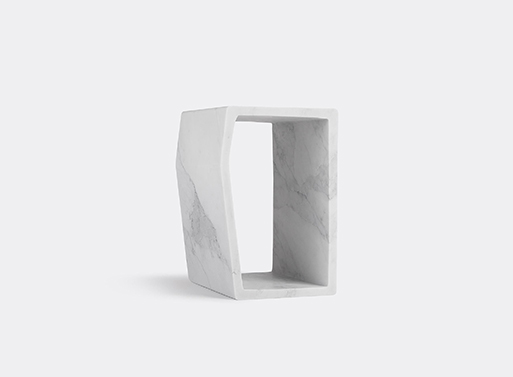 See this small, sculptural piece of marble? It sits at just under 16″ high, and could function as a shorter side table alongside your favorite chair. However, Italian architecture firm Studio Archea intended this piece, along with its three other siblings, to compose a larger, modular bookcase.

Doing a little math, at $300 per piece, a bigger bookcase will require quite a few grand, so it's not for anyone on a tight budget. That said, it certainly will make an incredible statement. I bet jaws will drop upon seeing several of these stacked together. After all, how many people have a sparkling structure of white Altissimo marble holding their books and other prized possessions? No one I know (yet). Make a low console, build up a bigger bookcase- there's just so many possibilities.
Designer: Studio Archea for Luce Di Carrara.
Available from
Wallpaper Store
, $295.00 .