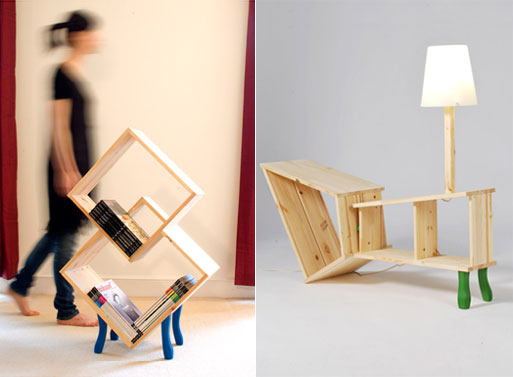 What do you get when you don't follow the instructions? Kenyon Yeh took standard Ikea flat-pack furniture and assembled them as he saw fit, creating an altogether new design with occasional added elements.
Produced and made to order.
Designer: Kenyon Yeh
BRIA-KENN-LOPE (shown on left): £250
DALT: £300
Available from
Kenyon Yeh
, .