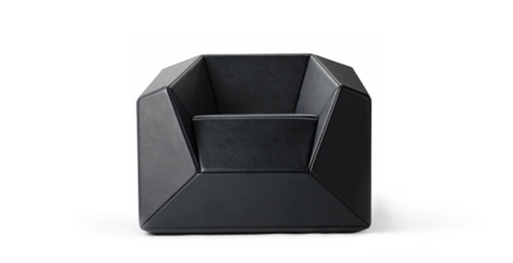 Hmm. It's appealing in a strange (and big and low to the ground) sort of way. Plus, there's a 'make an offer' option which means you can get it for less than the listed price…(very curious as to just how low they'd go). Also, if you're feeling brave: an Egg Chair in Rattan. Yep, you read it right, rattan.
Comfort meets stability with a touch of class with the Hexagon Lounge Chair. Great for rest and relaxation yet adds style and a sense of power through modernity to any interior space.
Dimensions: 35" x 43" x 27"

$1,499.99 $1,299.99, Buy it here.
Tags: Arne Jacobsen