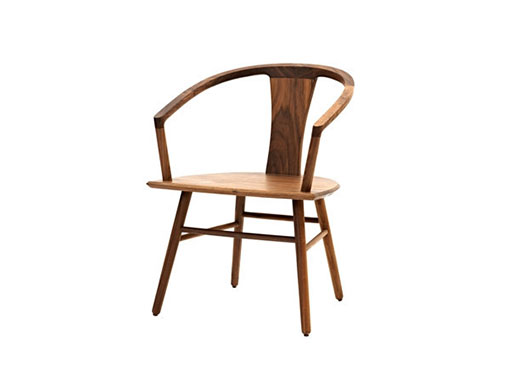 Take the silhouette of an antique Chinese Horseshoe chair, remove extraneous details, simplify curves and joints, and what remains? An entirely elegant seating option from Morelesss, made from black walnut (imported from renewable North American forests) with a finish of natural varnish. The armless version, Fall Dining Chair, would make a nice companion piece if you have plans to update your dining room set.

Dimension: W58 D55 H80cm
Material: Black Walnut
"Enough patience will wear away flaws until none remain, and in this sense true quality has no restrictions. The seemingly effortless curves of this piece radiate conscientiousness and skill. This is the essence of detail–a pair of rough hands, with enough meticulousness, gradually unveiling the brilliance of the ordinary." –Morelesss
From our archives; originally posted Sep 13, 2013.
Available from
MAKERmade
, 530.00.