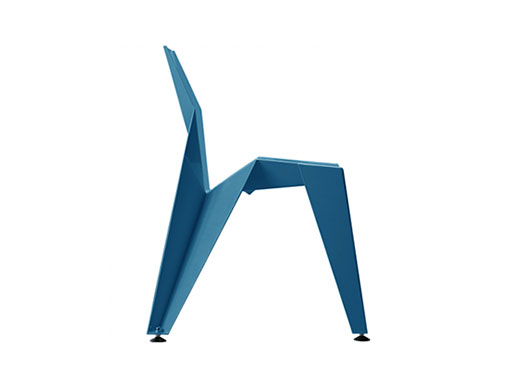 One glance at all the surface planes on this aluminum chair and it's easy to see how it was inspired by the art of origami. Sure, it doesn't fold (like some other aluminum chairs) but considering the nice profile we'll settle for the stackable option. Each chair takes around eight hours to manufacture- that helps explain the price tag- and can be used indoors or out. An optional seat pad is also available.

By NOVAGUE
Design Country: Czech Republic
Material: Aluminum
Dimensions: 33.5″ H x 22.8″ W x 25.6″ D
Available from
Horne
, 629.00.