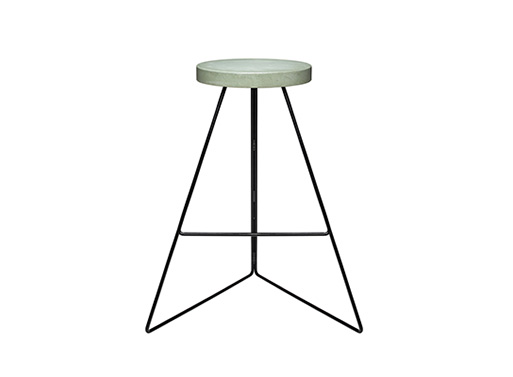 Barstools can be tricky. The truly impressive ones seem to be quite expensive, and the decent ones aren't cheap. So, what do you do? You keep your eyes out for certain designs that are worth spending a tiny bit more than you want. We'll count the Coleman Stool as one of those, as it has thin, geometric solid steel legs with a handmade concrete seat. It's suitable for indoors or outside, and there several good color options- black or white for the base and a seven seat colors.

Powder coated solid steel
Handmade seat, in your choice of hand cast concrete, or locally-sourced solid wood.
Width: 21.5″, Depth: 16″, Height: 27″
Available from
Greta de Parry Design
, $529.00.