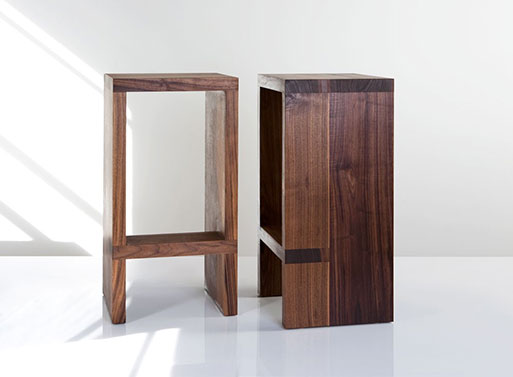 Serious and square, this solid walnut stool by Christian Woo does not mess around. There will be no leaning back or jostling around, thank you very much, because if one of these stools should happen to fall over with you on it, you'll probably be hurt. The 1.75″ thick hardwood is hand-joined into a rigid form, with a large classic mortise joint as the foot rest.

Available in solid Black American Walnut, White Washed Ash, and Blackened Walnut with Matte Oil finish. All woods are FSC Certified.
Counter: 15″ W x 13″ L x 26″ H
Bar: 15″ W x 13″ L x 30″ H
Available from
The Future Perfect
, $1,050.00.