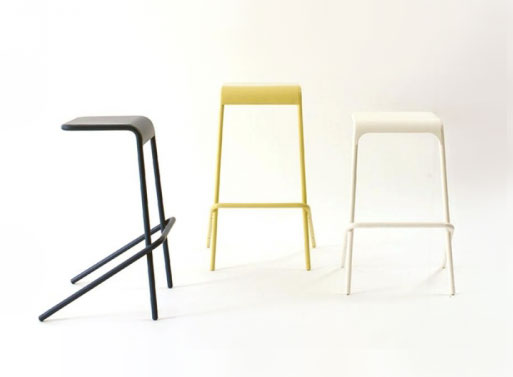 Finding the right bar/counter stool is no easy task, yet I'd be willing to take on the challenge knowing this guy is an option. It's minimal in design, stackable (a definite plus) and looks oh-so-cool with metal tube and steel sheet materials. If you're looking for something taller than 27.5″ high, no worries, as it's also available in a 31.5″h bar height ($494.00).
Designed by Todd Bracher.
21.25″w x 18″d x 27.5″h
Available from
AmbienteDirect
, 356.00 .