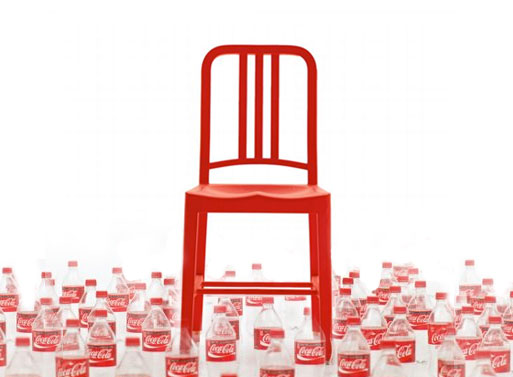 Why are there Coke bottles around this Navy Chair? Well, because it's made from them. Yep, this chair is the result of a collaboration between Emeco and Coca-Cola. Made from 111 recycled plastic coke bottles, it's a plastic version of the iconic 1006 Navy Chair.
Suitable for outdoor and commercial use.
Available colors: Grass, Flint, Charcoal, Persimmon, White, or Red.
H 34″ W 15.5″ D 19.5″ Seat H 18″
Materials: 65% recycled post-consumer PET (plastic bottles); 45% pigment, glass fiber and fire inhibitor.
Available from
DWR
, 230.00.
Tags: red