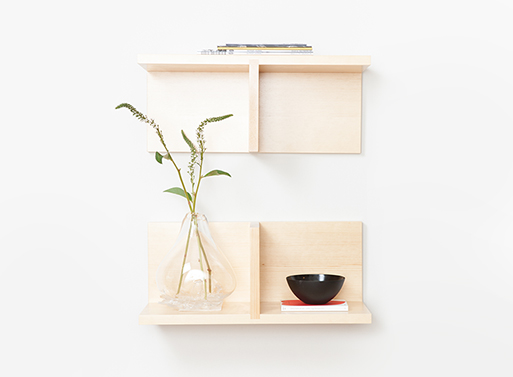 Now, fair warning, this pair of shelves isn't cheap. However, each 10×10 shelf may be installed in either orientation, which gives you a variety of arrangements suitable in many locations throughout your home. Maybe your office needs an extra ledge, or a spot to put extra books? Perhaps your bathroom needs more storage space for lotions, or all those beauty potions? There you go, two problems solved with one set of shelves. And, if you're thinking that the 24″ length is a tad too small, you'll be happy to hear that custom sizing (and wood species and finishes) are available.

Wall Mountable. Custom wood species, finishes, and sizing available.
Sold as a pair.
Lacquered Clear Pine
24"L x 10"W x 10"H
Originally published May 20, 2014.
Available from
Assembly Design
, $750.00.