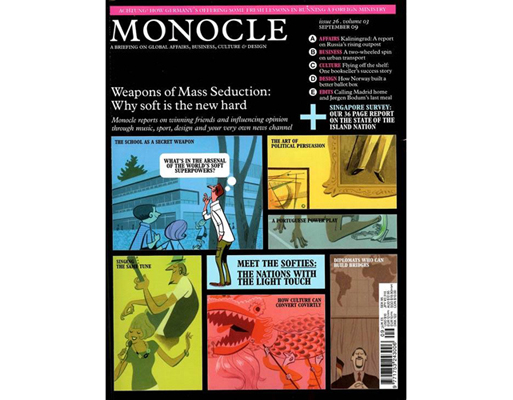 Monocle is the creation of Tyler Brul�, the founder of Wallpaper* magazine. With design and travel elements similar to Wallpaper, Monocle adds politics, economics, fashion, property and even manga cartoons. It's very internationalist in flavour and one of my favourite columns is a section that features the various�transport solutions of country leaders.
I enjoy it when I'm travelling and find many of my next purchases in their product sections. They even sell their own special editions of favourite brands in their retail stores in London and LA.
Now entering it's fourth year, Monocle's non-print media, available on iTunes, includes well-produced video and audio podcasts that add to its print stories.