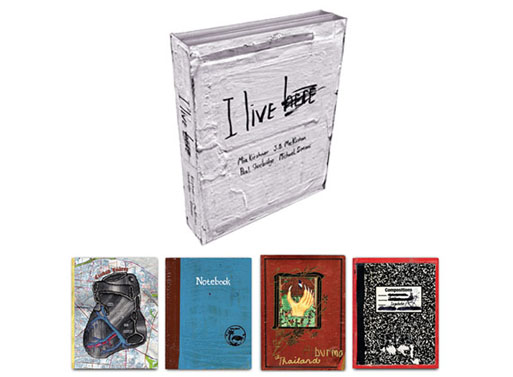 Take a look at this paper documentary; it's pretty amazing:
The lives of refugees and the displaced are told through journals, stories, images, and graphic novellas: war in Chechnya, ethnic cleansing in Burma, globalization in Mexico, and AIDS in Malawi.The book features works by Joe Sacco, Ann-Marie MacDonald, Julie Morstad, Phoebe Gloeckner, Chris Abani, Karen Connelly, Kamel Khelif, and many others. A foldout case contains the four volumes, one for each country.
The I Live Here Foundation helps unheard people tell their stories to the world. We set up creative writing programs in forgotten places such as a youth prison in Africa or a refugee camp on the Burma border. We also collaborate with noted writers and artists to produce stories and images that go far beyond 'crisis journalism.'
To visit site, go here.
To donate, go here.

$29.95, Buy it here
or for $19.77, here.