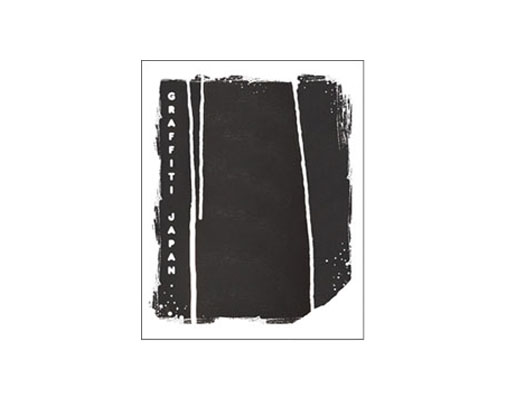 Man, there's some impressive artwork captured in this book. I wouldn't say I'm a huge fan of graffiti, but this book kind of changed my mind. It's pretty incredible how the artists' interpretations of popular culture are morphed into such provocative compositions, usually on a very large scale, and it's even more amazing to see crew efforts where different graffiti artists collaborate on a single piece. And, jeez, some of the artwork is just so sharp…you'll have to see it for yourself; you can visit Camerota's Graffiti Japan website for a preview.
Photographed by Remo Camerota, Graffiti Japan captures the culturally unique aspects of Japanese street art, providing the most complete look at Japan's contemporary graffiti scene ever compiled…
Interviews with KRESS, BELX2, FATE, TENGA, EMAR, SUIKO, QP and many more reveal how these artists define their work as specifically Japanese, musing on everything from replicating the calligraphic intricacies of the Japanese language with spray paint, to foreign influences and national pride. Every single photograph in Graffiti Japan was shot in Japan, featuring anime and manga characters, kanji, sprawling legal murals and illegal hidden spots, all of which comprise this spectacular scene that could not exist in any other country.
$27.95,
Buy it here.