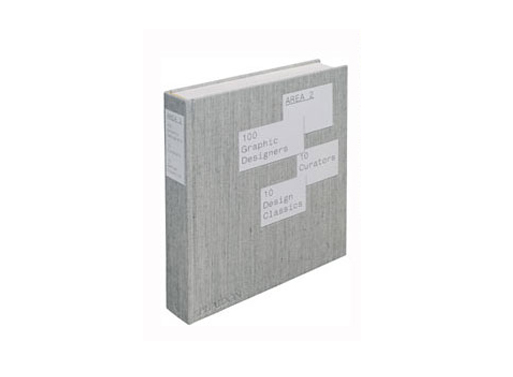 It seems like Phaidon just can't go wrong with their curated collections; this large volume of recent contemporary graphics seems to call for some serious sit-down-and-absorb-everything kind of time.
Area_2 is the second volume in the graphics version of Phaidon's award-winning series of curated compendiums, which includes Cream, Fresh Cream, Blink, 10×10, 10x10_2, and Spoon. Covering all manifestations of printed graphics created by the world's most visionary designers, Area_2 presents the posters, books, magazines, typography, packaging, and ephemera that has influenced visual culture over the past five years.
An international, up-to-the-minute overview of graphic design today
100 of the most creative designers to have emerged on the international scene over the past five years, chosen by 10 of the most respected figures in the field
More than 1500 full-color images showcasing the best of contemporary graphics, from posters to books to typefaces and beyond
An indispensable reference not only for students and graphic designers, but also for anyone interested in the visual trends shaping our culture
$90.00, Buy it here
or for $56.70, here.