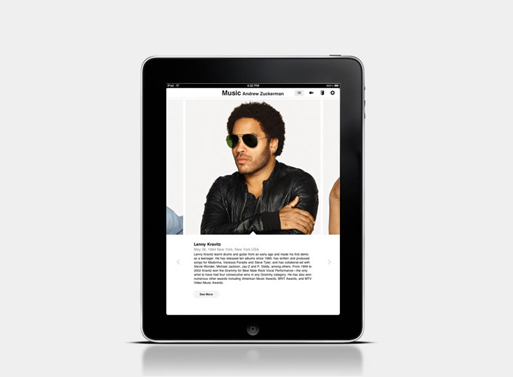 Remember Andrew Zuckerman's Bird and Creature books? Now he's entered into the world of music with a book and iPad app featuring portraits of over fifty musicians. The app has the added bonus of individual films included (see below).

To see more, visit the site: Andrew Zuckerman: Music
And, of course, here's the video showcasing the Music app:
Andrew Zuckerman Music App from Andrew Zuckerman Studio on Vimeo.
Actual book cover, which seems slightly less exciting compared to the app….

Available from
Amazon
, 31.50.