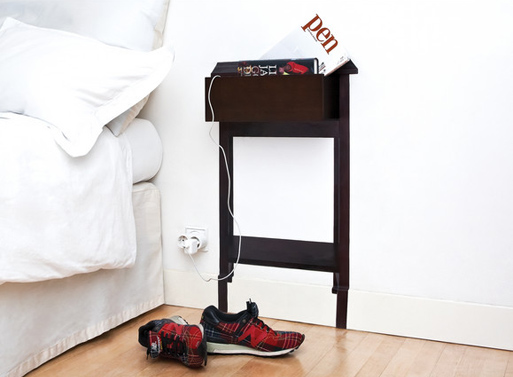 Well, if you are very short on space, this little cabinet will give you the finished look without the legs. It appears to be a complete side table, yet the only three-dimensional part is an open drawer that's just big enough for a few books. The two-dimensional wall decal creates the illusion.
Designed by Lisbon-based designer Fernando Brízio for Droog.

This item is no longer available from the original retailer. 8/20/15
Available from
Droog
, €145,00.