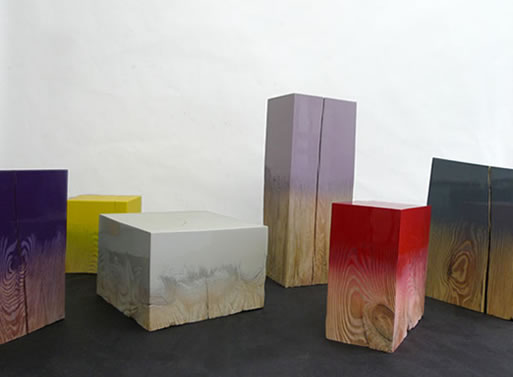 Judith Seng is a German designer who has worked with different studios to create interesting pieces (one of which is the super minimal design house Industreal).
Her line of Trift Tables are solid wood pieces of wood, are partially painted with a high-gloss color, revealing the grain of the wood below. Each piece is unique depending on the size of the wood.
Available from
Judith Seng's Portfolio Site
, Prices available upon request..