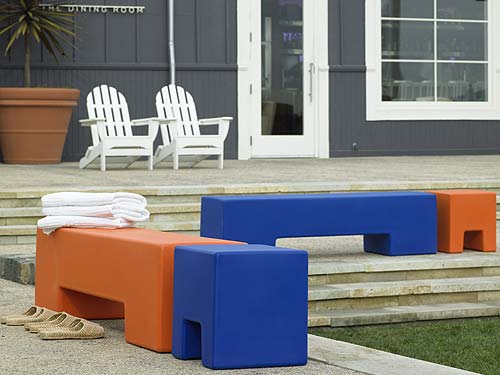 For anyone looking to furnish their outdoor space with some sturdy, weather-friendly seating (or tables), this collection is sure to please.
"A smooth texture and rounded edges make it especially comfortable for casual seating or table use in the garden, beach house, entryway or children's room. Blocky and low to the ground, it has a solid presence while being light enough to move when needed. Can be filled with sand for added weight. UV protected."
Batch-dyed, roto-molded polypropylene.
Available in blue, dark grey or orange
H 17.5″ L 66.5″ D 15.5″
$550.00,
Buy it here.

(Blue currently on sale as of 11/24/08 for $385.00)
Available from
Umodern
, $550.00.