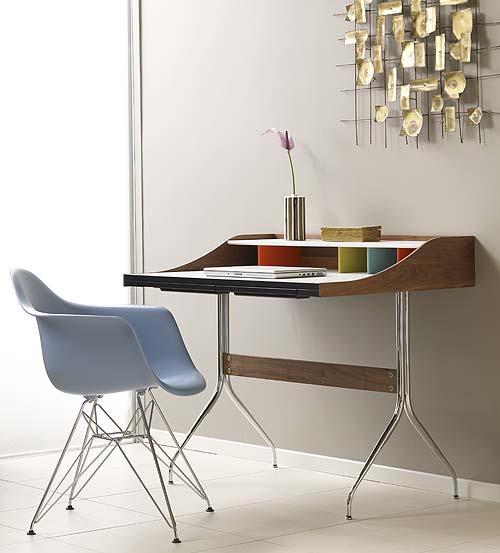 The Swag Leg Desk, designed all the way back in 1958, has found a new use with today's Laptop computers. Temporarily and virtually obsolete, the desk has been altered only slightly for today's needs to allow for cable management.
"As with the original, the Swag Leg Desk comes ready to assemble to make shipping easy and economical."
This desk, along with all other Herman Miller items, currently on sale.