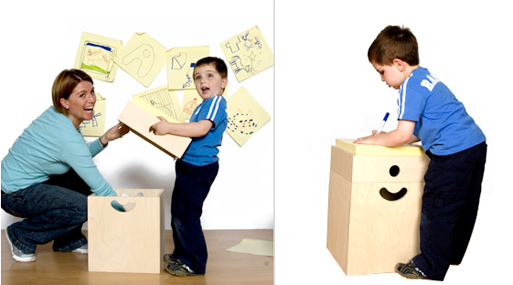 Anything having to do with large self-sticking paper pads has me hooked, and this little station for kids is no exception. If you don't need the kid station part of it, you can always just get the Easel or Cubicle Pads (around $17 and up) that are usually available at office supply stores.
Little Genius is an art and design storage station for all young budding Geniuses out there. Used either standing up – helping those young legs get strong. If it gets tiring the lid can be put on the ground as a great floor based hub for them to keep going sitting down. The beautiful birch plywood box designed by us is hand made in the UK by the Workhaus co-operative and provides ample storage for all those pens, colour pencils, crayons, paints and of course the Genius Pad itself when it's time to clear up and go to bed.
£135, Buy it here.
150 Sheets Genius Pad, £13 (includes V.A.T), Buy it here.