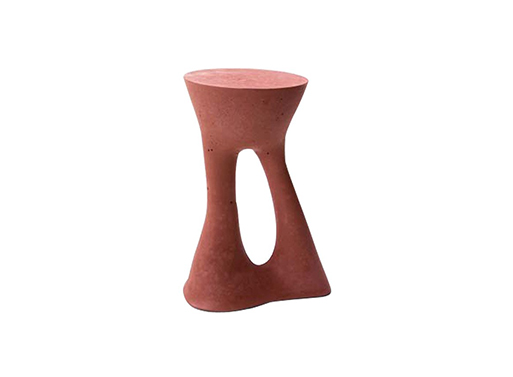 This amorphous Kreten Side Table by Souda owes its shape to stretch fabric. Concrete is poured into a stretchy fabric mold, creating a slightly different form each time. With such a distinctive shape (some might say odd personality) this table could be mistaken for an art piece, but do be sure to use it now and then as a table, or else it would feel unloved. Choose between four different hues.


Designed by Isaac Friedman-Heiman / Souda
Dimensions: Total: 21'' H x 11" W x 14'' D, Top: 11'' Dia.
Materials: Fiberglass reinforced concrete, stainless steel, felt
Year: 2013
Made in: USA
Available from
Dwell
, $1,025.00.