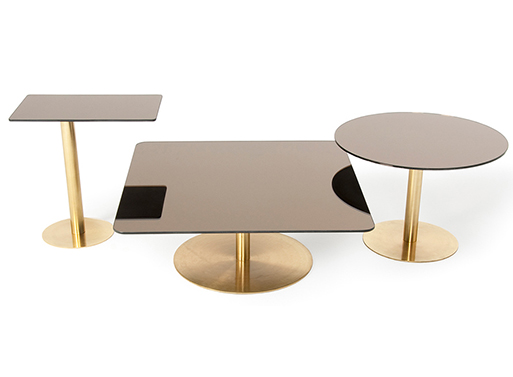 Good news, there's a Tom Dixon Design Sale now through October 15. That means savings on all sorts of wonderful things, like the Flash Rectangular Table, Flash Square Table, and the Flash Round Table you see above. Created in the same spirit as Dixon's Mirror Ball, these tables combine a mirrored bronze top and a brass plated steel base to make a strong metallic statement. Don't forget about the Beat Lights (so popular nowadays), the Slab Chair, or any of Dixon's accessories– all are 15% off.
Flash Rectangular Table, Reg. $525.00, Now: $446.25
Square Table, Reg. $995.00, Now: $845.75
Round Table, Reg. $715.00, Now: $607.75
See more of Tom Dixon's items over at Ylighting or at Hive Modern.
Available from
YLiving
, 446.25 - 607.75.