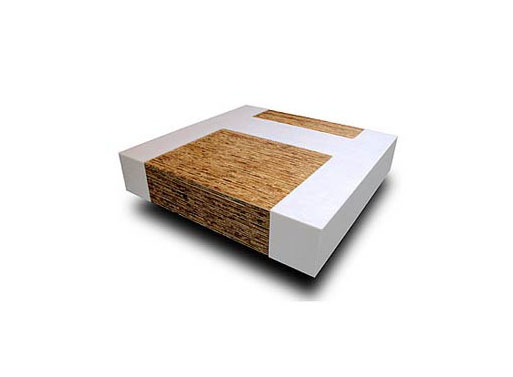 Look at this- an environmentally friendly coffee table that looks like it shouldn't be (and, by that, I just mean that it's suprising that it is)…I really like the stark contrast between the matte white and natural fibers. Well done!
"A graphic coffee table featuring Kirei board, an environmentally friendly material made from the reclaimed stalks of the sorghum plant. Normally an agricultural waste product, the discarded stalks are bonded into a sheet glued with formaldehyde-free adhesives. The result is a beautiful textured material that looks like plant cells. We've clad the Kirei in matte white acrylic with areas cut away to form a strong graphic motif."
Material: Kirei & Acrylic.
33w x 33d x 10h (inches)