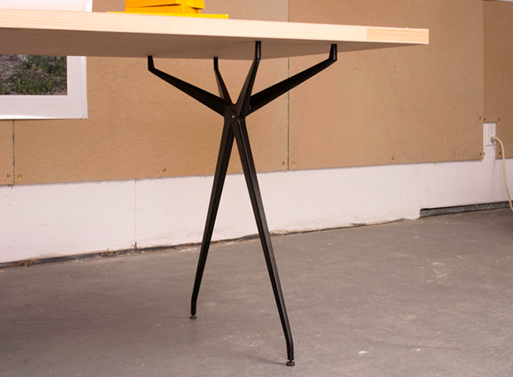 Table legs sold separately are always a good bet as you're able to change out the surface to whatever suits your fancy. Plywood, wood, stone, glass, you name it, you can alter your desk/work top to whatever you want. These JACK table legs were named after the game jacks (reference there for you young things that have no idea) and will look excellent with whichever table top you prefer. The JACK legs are available in three finishes: Black, White, and shot blasted aluminum finish. And, if you'd like the table top included, there's the complete Jack Table as well (custom sizes available, see website for more info).

Wood table top not provided.
materials: V-cast and shot blasted aluminum (under patent)
Powder coated finish in either Black or White.
dimensions: 28″h (71.2 cm) x 23″w (58.5 cm) x 8″d (20.3 cm)
Note: click on 'where to find' to order online.
Available from
Lerival
, $POR.