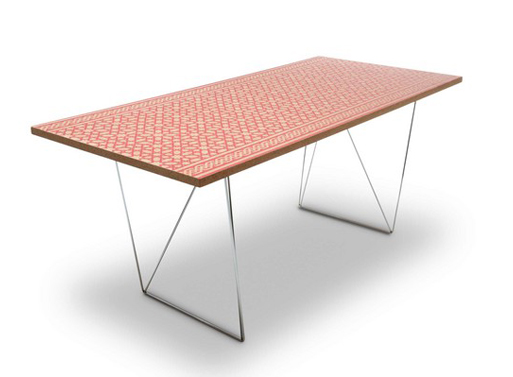 Remember the Lagarta Stool? This table is from the same designer, Ana Mestre, and utilizes the same natural agglomerate cork, except this time the cork is printed with an intricate Moorish pattern inspired from the historical tiles of the city Beja.


71″l x 31.5″w x 29.5″h
To see more images, visit corquedesign.com.
Available from
Corque Design
, .