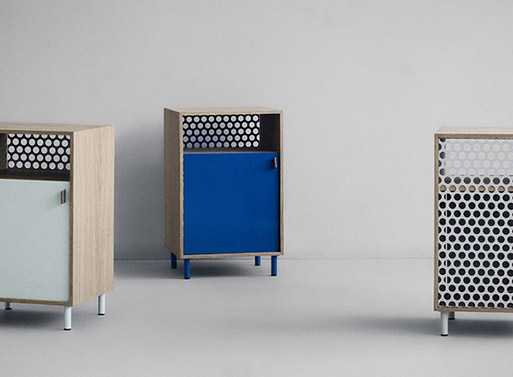 There are so many Cyber Monday deals I think it's best to ignore them altogether. You've probably already taken advantage of the savings on the stuff you really want anyways, right? So, let's just return to normal and talk about this excellent cabinet by Ferm Living. Use it as a bedside table or as storage for the office and enjoy the perforated metal back as it gives just the right amount of industrial edge to a room's decor.

Available in Blue, Mint, or Grey.
Dimensions: 36 x 57 x 33 cm /14.1″W x 22.4″H x 13″D
Material: Oak, Coated Metal, Leather
Available from
Burke Decor
, $579.00.