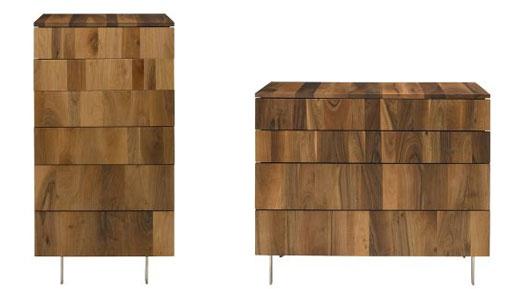 Similar to the Bloc Media, these chests of drawers show off the beauty of the wood by avoiding any extraneous design features.
"Made from chunky sections of solid European walnut, carefully combined to reveal the variations of colour and grain within the wood, the striking Bloc range adds rich, textural interest to an interior."
Materials: European walnut, stainless steel
Tall Drawers: $4,250.00
(W24 x D20 x H46 in.)
Low Drawers: $3,990.00
(W39 x D20 x H33.5 in.)
This item is no longer available from the original retailer, The Conran Shop. 8/31/15
Available from
The Conran Shop
, $4,250.00.