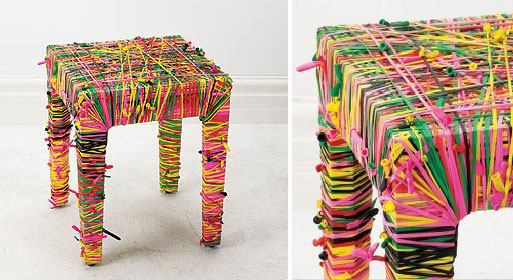 500 balloons tied one by one to this stool…I'm kind of surprised the price isn't higher. Goodness knows if I spent that kind of time on something I'd want more money for it.
A playful disposition. Over 500 balloons are tied on a solid wood stool. Designer Natalie Kruch has a penchant for making the ordinary beautiful and intriguing. The BALLOONA stool is Natalie's first object with Umbra, after graduating from the University of Alberta, Canada.
Size: 14 x 17 x 14″ (36 x 43 x 36 cm).
$350.00,
Buy it here.