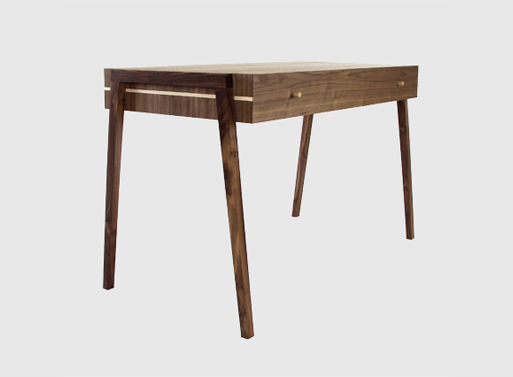 Hold onto your pants, dear, because this beauty is not stateside. I know, it's so frustrating when not all beautiful things are available to us right away and without shipping fees, but, such is the nature of our world. So, if you live in a European country or if you have loads of cash, consider this writing desk by Young & Norgate. The sleek silhouette has its drawer mechanics exposed, making a feature out of the function. Sized for your correspondence needs (laptop or pen and paper), there's adequate surface and storage space, with an optional cable well hidden into the back. Having a desk like this would make answering emails less of a chore and more of a pleasure, I'd think.


Also, no worries as to wood expansion/contraction; drawers are piston fit for smooth running and will be fine in normal household conditions.
Available from Young & Norgate.
Available from
Young & Norgate
, £2,449.00 - 2,679.00.