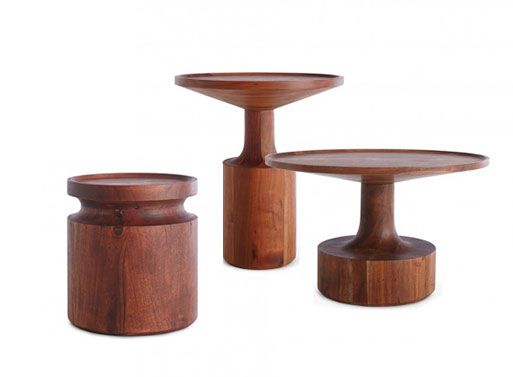 Lucky you, these tables (and all other Blu Dot furniture) are 20% off their regular price until November 10th. Maybe you just need one table beside your favorite chair to set your drink upon, or maybe you need a few to scatter around for laptops, lamps and books. As each table is made from solid Acacia wood, they're hefty and will react to changes in temperature.

Turn Low Side Table, reg. $249.00 (sale: $199.20)
Turn Tall Side Table, $349.00 (sale: $279.20)
Turn Coffee Table, reg. $649.00 (sale: $519.20)
Available from
Blu Dot
, 199.20 - 519.20.