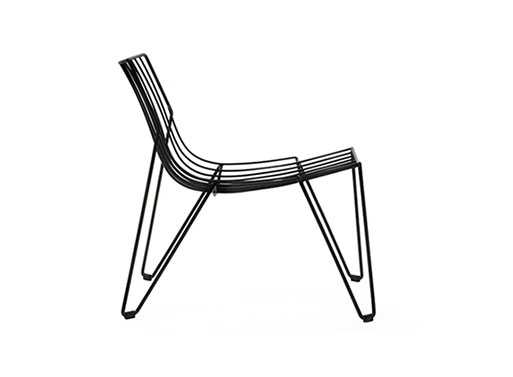 With all this talk of enjoying the outdoors, we might as well discuss the seating arrangements. After all, you can only spend so much time on a picnic blanket before your back gets tired. Hopefully, if you have an outdoor area attached to your home, you have some sort of comfortable seating already, but, if not, you might want to take a look at Massproductions' indoor-outdoor Tio Easy Chair. It's stackable and and will withstand all sorts of weather as it's made with polyester powder-coated galvanized wire. That said, no one will question it if you move it indoors, as it could stand proud as a sculptural seating option inside the home just as well as it would outside.


Designers: Magnus Elebäck, Chris Martin / Massproductions
23.75″ l x 26.75″d x 26.5″ h (60x68x67cm)
Seat height: 12″ (30cm)
Galvanized metal wire covered with a polyester powder coat
8 colors available (with or without the option of a padded seat, available separately)
Updated price and link; originally posted Jun 4, 2014.
Available from
A+R Store
, $342.00.