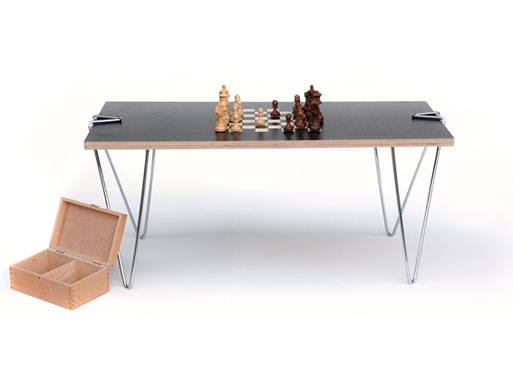 This is pretty fantastic. The Tick is a leg system which clips/clamps on to a variety of materials to make a table. No screws or tools necessary (see how it functions here). You pick the board- new, old (reuse points!), plywood, plastic, whatever- and then clip on the legs for a super easy new coffee table. Other sizes are in the works, but right now just the two widths (35cm or 50cm) are available. See below for more pictures and info.
Designer: Jakob Schenk (Linie58)
Tick is completely made in Germany.
To order, contact the designer Jakob Schenk by email or the contact form on Linie58.
Available in two sizes:
height 35cm, width 35cm, depth 16cm
height 35cm, width 50cm, depth 16cm
Surfaces:
Black (semi gloss powder coated)
White (semi gloss powder coated)
Chrome
Available from
Linie58
, €75.00 - 94.00.