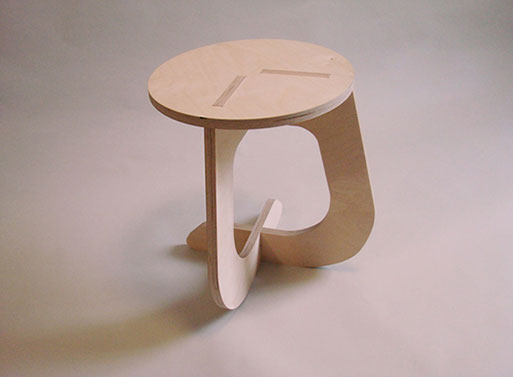 Would you like to back another Kickstarter campaign? How about a ready-to-assemble rocking stool? Three options allow for three different rocking motions, and, best of all, the stools can be made in a city close to you and shipped with minimal charge- instead of overseas. And, if you want to make the stool yourself (and have access to a CNC machine), you can download the CAD file for free.

Designed by James McBennett.
Options:
HARD ROCK: 360° full rotation, needs to lean against wall when left alone as doesn't stand by itself.
SOFT ROCK: Rocks forward and back.
EASY ROCK: The most stable stool, rocks forward only.
PERSONALISED: Have your name or logo carved into your stool.
Visit the Kickstarter page for more info.
Available from
Kickstarter
, £35.00.