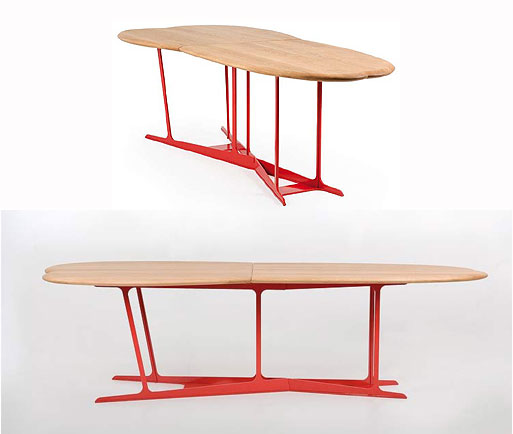 Whoa, talk about an impressive table, this one by Autoban has a sculptured edge and a bright red (or chrome plated) architectural aluminum base that deserves some attention.
Apparently not from the local beach… With legs made from aluminum and an organic-shaped top, Pebble is the union of contrasting materials, supported by a structure of the soundest simplicity.
Available in your choice of solid American Black Walnut or American White Oak and red powder coated aluminum or chrome plated aluminum base.
112″w x 46″L x 31″h
oak; $9,825.00,
Buy it here.

(please allow 8-12 weeks for delivery).
Tags: Autoban