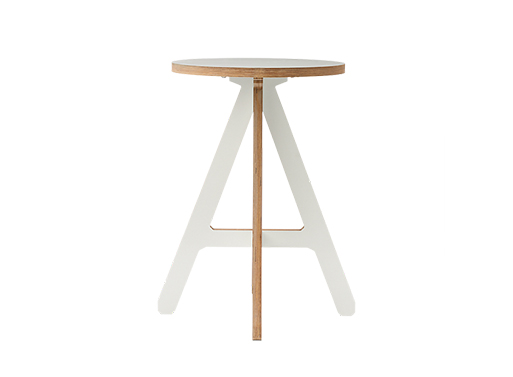 Good news, the A Stool is now available from a US shop. With minimal assembly this flat pack stool forms two interlocking 'A' shapes that give structural strength as well as a little typographical flair to your home or office. Designed by ByALEX in London. Also in the collection are The A Table (£115), The A Coat Stand (£145), and the A Desk (£515).


ByALEX commits to only using sustainable materials and sources of manufacturing.
Made from Birch plywood with lacquered edges.
Available in White, Black or Cool Grey.
W380mm x D325mm x H495mm
Available from
Kate Spade Saturday
, 140.00.